Main content starts here, tab to start navigating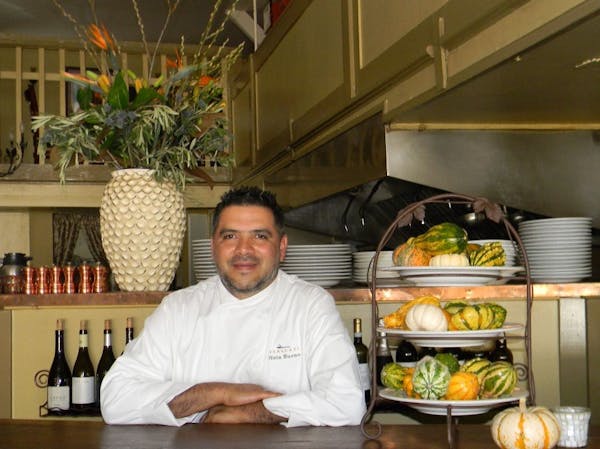 Natanael Bueno
Executive Chef
For Natanael Bueno, being an Executive Chef is more than a profession. It is a gratifying passion and an evolving inspiration that he loves sharing with his guests. Known to Frascati as simply "Nata," Natanael's roots began in Mexico City, Mexico with his culinary interest stemming from his grandmother and mother educating him about the art of cuisine.
After graduating from the Puebla, Mexico Culinary Arts Program in 2001, he arrived in the United States and has been working up the kitchen chain of ranks in several successful restaurants, as well as owning Habaneros Fresh Mex Restaurant located in Fairfield, California in 2016. While it was a great experience fueled by dedication, hard work and infinite sacrifices, Nata decided to continue to expand his cooking portfolio and enhance creative techniques by returning back to the great and bustling city of San Francisco.
Since 2008, Nata has been with Frascati in regular intervals consistently contributing as an integral part of Frascati's successes including being noted in the 2010 SF Chronicle on Michael Bauer's Top 100 List, as well as many other positive written accreditations by various critics.
Nata's focus is always to consider the preferences of Frascati's diverse clientele, while subtly introducing unique and savory fusions of flavor to evoke a satisfied, sense provoking palette with the highest quality of fresh and seasonal ingredients.